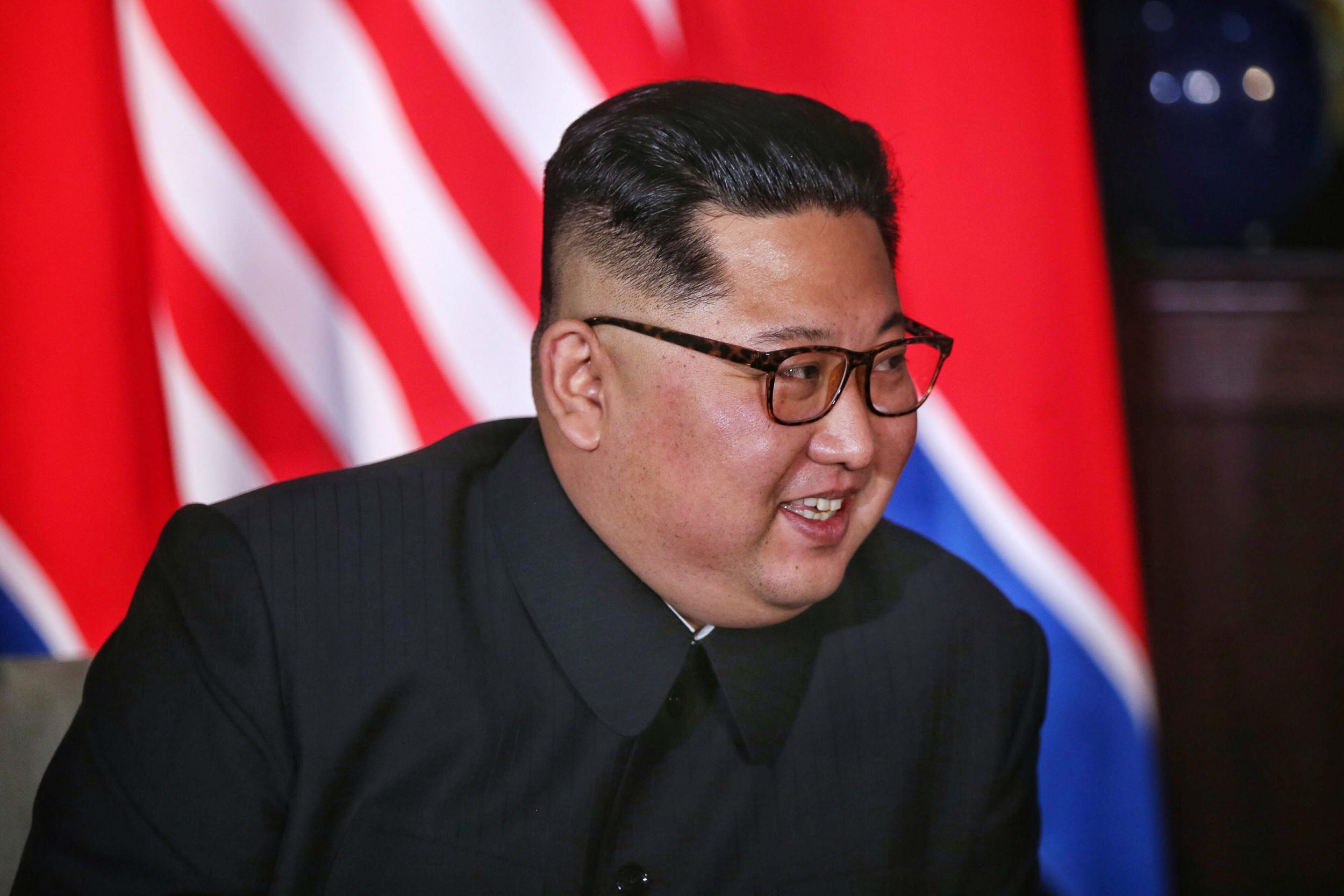 Kim Jong-un has accepted Donald Trump's invitation to visit the United States, North Korea's state media has reported.
In what Mr Trump will likely seize on as proof of the North Korean leader's commitment to engage in a peace process, the Korean Central News Agency (KCNA) also said Mr Kim had invited the US president to visit North Korea when the two leaders met in Singapore on Tuesday.
Mr Kim said it was "urgent" for North Korea and the US to halt "irritating and hostile military actions against each other", the agency added.
On Tuesday, when the two leaders appeared before cameras to sign a document vowing to work towards denuclearisation of the Korean peninsula, Mr Trump said he would "absolutely" invite Mr Kim to the White House after saying they developed "a very special bond" during their talks that ran to more than four hours.
"We're very proud of what took place today," said Mr Trump, sitting with the North Korean leader to his right hand side. "We have developed a very special bond."
The day after the summit, as he returned to Washington via Guam and Hawaii, Mr Trump continued to heap praise on Mr Kim via Twitter.
"There is no limit to what NoKo can achieve when it gives up its nuclear weapons and embraces commerce & engagement w/ the world. Chairman Kim has before him the opportunity to be remembered as the leader who ushered in a glorious new era of security & prosperity for his citizens," he wrote in one tweet.
In another, he said: "I want to thank Chairman Kim for taking the first bold step towards a bright new future for his people. Our unprecedented meeting – the first between an American President and a leader of North Korea – proves that real change is possible."
In a third, he said: "The world has taken a big step back from potential Nuclear catastrophe! No more rocket launches, nuclear testing or research! The hostages are back home with their families. Thank you to Chairman Kim, our day together was historic."
The report by KCNA also reported Mr Kim as saying the North and US should commit to avoid antagonising each other and take legal, institutional steps to guarantee it.
The report added that Mr Trump said he "understood" and promised to halt joint US-South Korea military exercises while talks with the North were continuing.
Mr Trump's pledge to halt military exercises in South Korea represented what many analysts believe what would be a major concession to North Korea. While proposals of a so-called freeze-for-freeze proposals have previously been suggested by China and Russia, the US has to this point avoided taking such an option.
Speaking after the historic meeting in Singapore, he announced he would put a stop to what he called "very provocative" and expensive joint military exercises.
The move is sure to rattle the US's close allies, South Korea and Japan. Indeed, South Korea appeared surprised by the news and there was confusion in the US as to whether Mr Trump's vice president, Mike Pence, had contradicted him.
Senator Cory Gardner told reporters that Mr Pence had told Republican senators that some training exchanges and readiness training with South Korea will continue. "It's my understanding that there will be some exercises that will continue. And that's the clarification I was talking about that will most likely be coming when the president returns," he told Politico. 
But a spokesperson for Mr Pence denied he had contradicted the president.
Mr Pence's communications director, Jarrod Agen, tweeted: "The vice president did NOT say that military exercises will continue with South Korea." 
In a joint statement signed on Tuesday, Mr Trump and Mr Kim promised to work towards the denuclearisation of the Korean Peninsula, while the US promised the North security guarantees.
Few specifics were offered, however, giving little indication of what any eventual denuclearisation could look like.