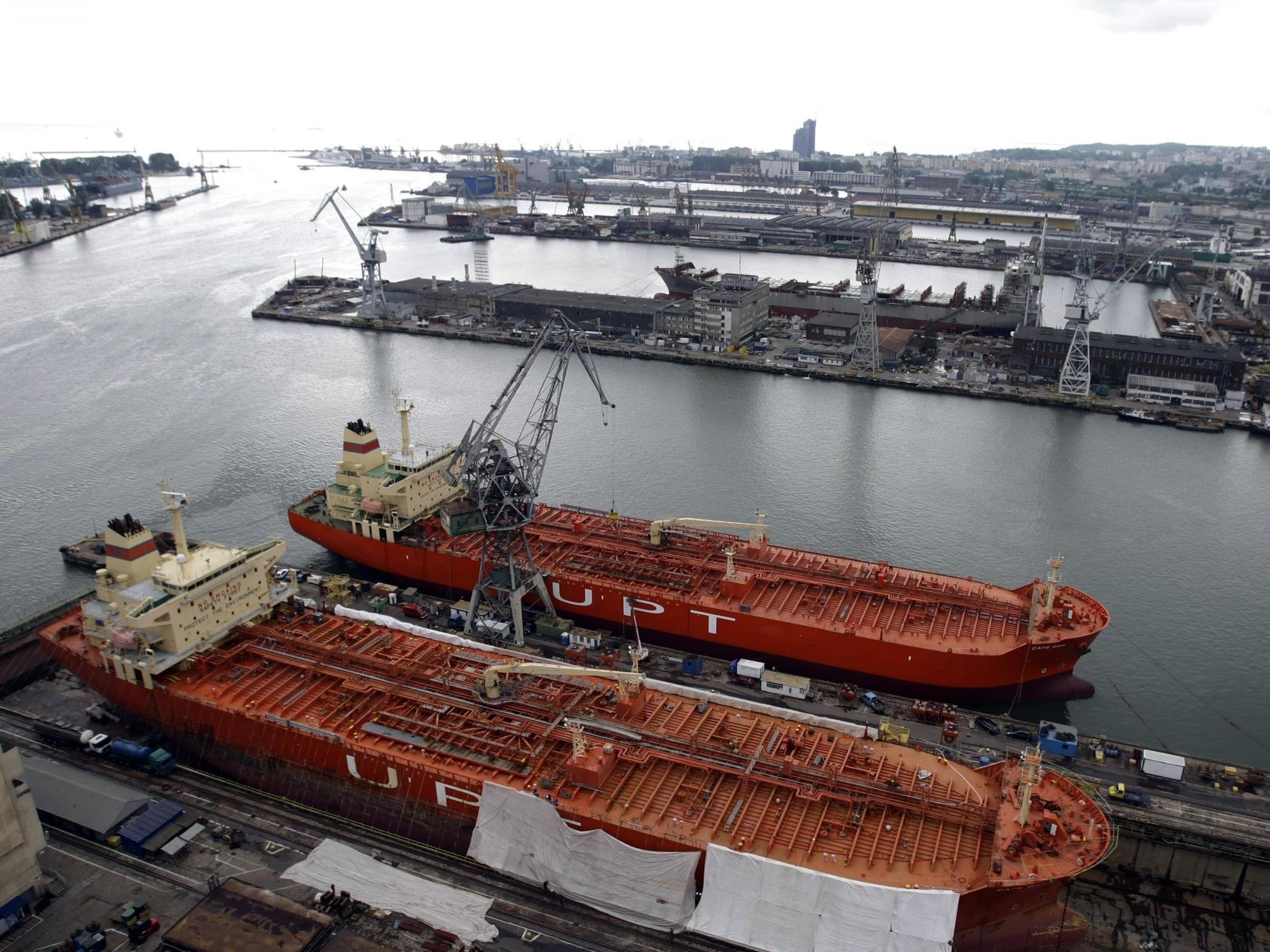 A North Korean labourer is suing a European shipbuilding firm for allegedly profiting from his slavery.
The worker, who is remaining anonymous, was sent to Poland by the North Korean regime and is alleged to have worked 12 hour days for low wages in unsafe conditions, according to his volunteer legal team.
He worked for Polish supplier Crist SA, which makes shipbuilding components that were supplied to a Dutch firm. Large chunks of his wages were confiscated by the North Korean state and he had his freedom of movement restricted.
Lawyers say they are targeting the Dutch firm, which is not yet being publicly named, because the country has a law that makes "profiting from exploitation" illegal.
The criminal complaint alleges that the firm knowingly benefited from the cheaper components provided by the Polish firm. Remco Breuker, professor of Korean studies at Leiden University, described North Korea as "the world's largest illegal job agency".
Hundreds of thousands of North Korean citizens are estimated to be working abroad in similar conditions of alleged modern slavery, where they must forfeit their passport and wages to the regime. 
The money earned in wages is valuable foreign currency that helps the North Korean government offset the effect of UN sanctions.
Human rights lawyer Barbara van Straaten, of the firm Prakken d'Oliveira, said: "Dutch law offers a unique provision which criminalises the act of 'profiting' from exploitation. 
"This opens the possibility to hold those companies accountable that are not direct perpetrators in the labour exploitation, but which nonetheless knowingly profit from this exploitation, gaining high profits in the west at the expense of workers from developing countries."
Dr Gearoid O Cuinn, director of the Global Legal Action Network, added: "This legal action, targeting labour exploitation in supply chains, will send a strong message to multinational corporations that profiting from forced labour will entail serious legal risk.
"This case reminds us that more needs to be done within Europe, where modern day slavery is thriving."
An earlier report by the Leiden Asia Centre found that as many as 800 forced labourers are in Poland working in the shipbuilding and construction sectors. Projects allegedly include a new Danish warship, according to an earlier investigation by public broadcaster DR.
The UN estimates that North Korea earns as much as £1.6bn a year from the labourers it sends overseas to be used as "modern slaves".