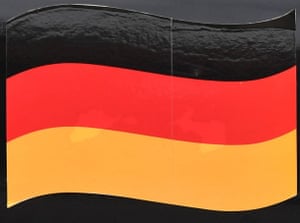 Good morning, and welcome to our rolling coverage of the world economy, the financial markets, the eurozone and business.
Germany has suffered a drop in exports as the trade tensions swirling around the globe hit Europe's largest economy.
German exports shrank by 0.8% in September, statistics body Destatis reported this morning, dashing expectations of a 0.3% rise. Imports declined by 0.4% (against expectations of a 0.8% rise).
This shrank Germany's trade surplus to around €17.6bn, from €18.2bn in August, on a seasonally adjusted basis.
Alarmingly, exports were actually lower than in September 2017, even though the world economy has expanded over the last year.
Here's the details, from Destatis:
Exports, September 2018
€109.1bn
-0.8% on the previous month (calendar and seasonally adjusted)
-1.2% on the same month a year earlier
Imports, September 2018
€90.7bn
-0.4% on the previous month (calendar and seasonally adjusted)
+5.3% on the same month a year earlier
It's the latest sign that Germany's economy has slowed sharply this year. Third-quarter GDP figures due next Wednesday may confirm that growth stalled over the summer.
German exporting powerhouse seems to be suffering badly from America's protectionist stance on trade. The tariffs imposed on EU steel, and a swathe of Chinese products entering the US, are creating new frictions and dampening demand.
Also coming up today
Asian stock markets have rallied, as investors continue to welcome the US election results.
Last night, the Dow jumped by 545 points (or 2.1%), the best day post-midterm rally since 1982, as Wall Street anticipated gridlock in Congress now the Democrats have control of the house.
European markets are likely to gain ground at the open too, with the FTSE 100 called up 20 points: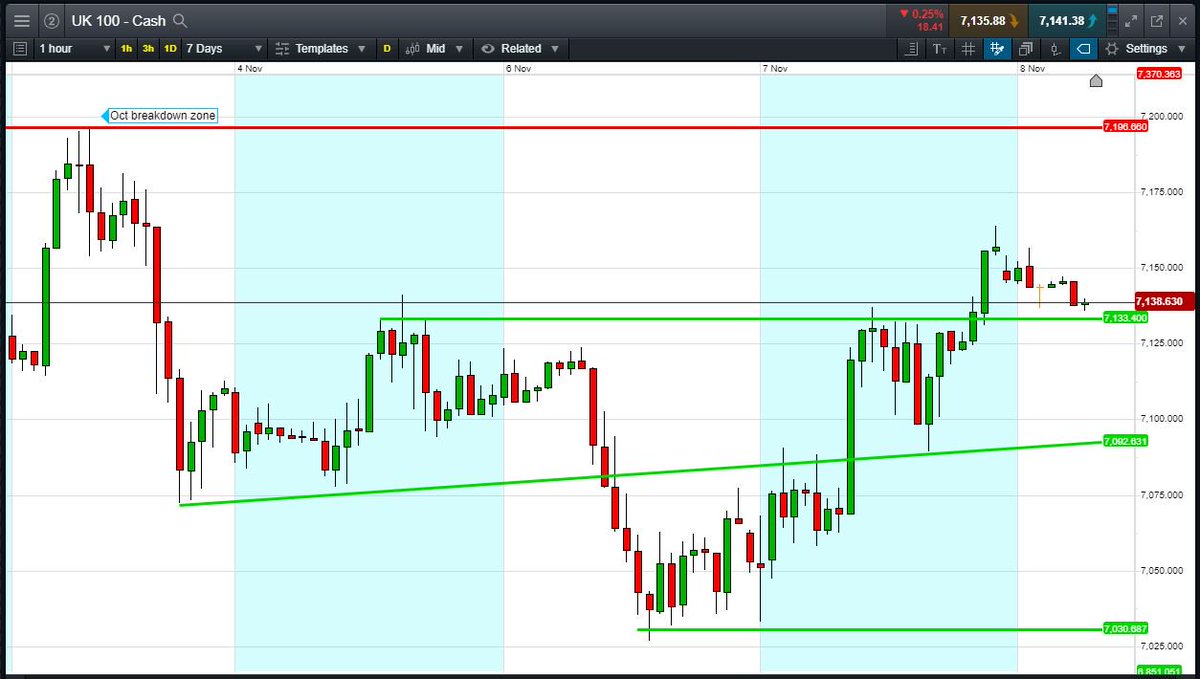 The European Commission issues its latest forecasts for the European economy this morning, and may confirm that growth is slowing.
Investors will also be waiting to hear from the US Federal Reserve, when it sets monetary policy tonight. The Fed isn't expected to raise rates until December, but its views on the US economy may move the markets
The agenda
10am GMT: European Commission
1.30pm GMT: US weekly jobless figures
7pm GMT: Federal Reserve interest rate decision