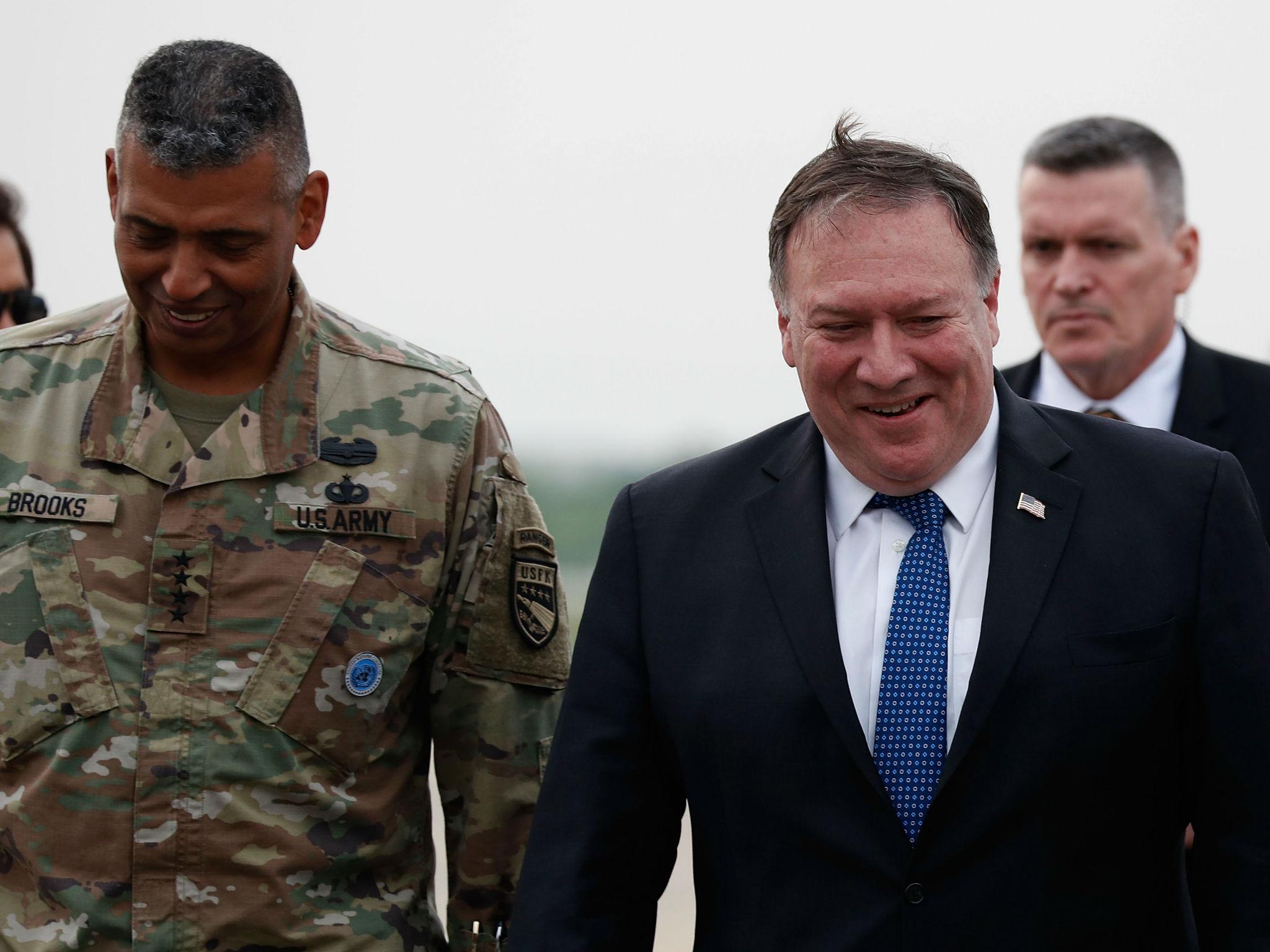 US Secretary of State Mike Pompeo says that the Trump administration would like to see "major" North Korean nuclear disarmament in the next two and a half years, following the historic meeting between President Donald Trump and North Korean leader Kim Jong-un this week in Singapore.
Mr Pompeo made the statement during a trip to South Korea, saying that the American goal is to see major headway by the end of Mr Trump's first term.
The US secretary of State was visiting Seoul to brief South Korean leaders on the negotiations between the US and North Korea that had occurred in Singapore.
"I am … confident that there will be in-depth verification," Mr Pompeo said, saying that the initial agreement between the two countries had not encompassed the entire range of discussions held behind the scenes.
"Not all of that work appeared in the final document. But lots of other places where there were understandings reached, we couldn't reduce them to writing, so that means there's still some work to do, but there was a great deal of work done that is beyond what was seen in the final document that will be the place that we will begin when we return to our conversations," Mr Pompeo, who had flown to Seoul from Singapore, told a group of reporters.
While Mr Trump hailed the negotiations with North Korea as a strategic success of historic proportions, critics said that the joint statement between the US and North Korea at the end of the Singapore summit was short on details, and that Mr Trump appeared to offer too many concessions compared to the commitments that North Korea put on paper.
Among those concessions was a promise to suspend joint military exercises between the US and South Korea on the Korean peninsula, which Mr Trump has criticised as being too costly.
Mr Pompeo indicated that he is not sure yet when the US and North Korea might reassume negotiations over the country's nuclear programme, but indicated that talks were likely to begin again in short order.
"I don't know exactly what the timing will be for our next conversation with the North Koreans. I would anticipate it will be fairly quickly after we return to our home countries," Mr Pompeo said.
"I don't know exactly what form that will take, but I'm very confident that by some time in the next week or so we will begin the engagement," Mr Pompeo said.
Mr Trump, upon landing back in Washington Wednesday morning, said that his summit with Mr Kim makes the world safer.
"Just landed – a long trip, but everybody can now feel much safer than the day I took office. There is no longer a Nuclear Threat from North Korea. Meeting with Kim Jong Un was an interesting and very positive experience. North Korea has great potential for the future!" Mr Trump wrote on Twitter in between congratulatory notes to Republicans who had won their primary races the night before, and just an hour after an attack on Robert De Niro, whom he claimed has a low IQ.
But critics of the president, including Senate Minority Leader Chuck Schumer, said that they see the Singapore meeting as little more than a photo op for Mr Trump and Mr Kim.
"The emphasis on showmanship as opposed to substance at the #NorthKoreaSummit will not serve America or the prospects for peace well in the long run," Mr Schumer wrote on Twitter.
Reuters contributed to this report