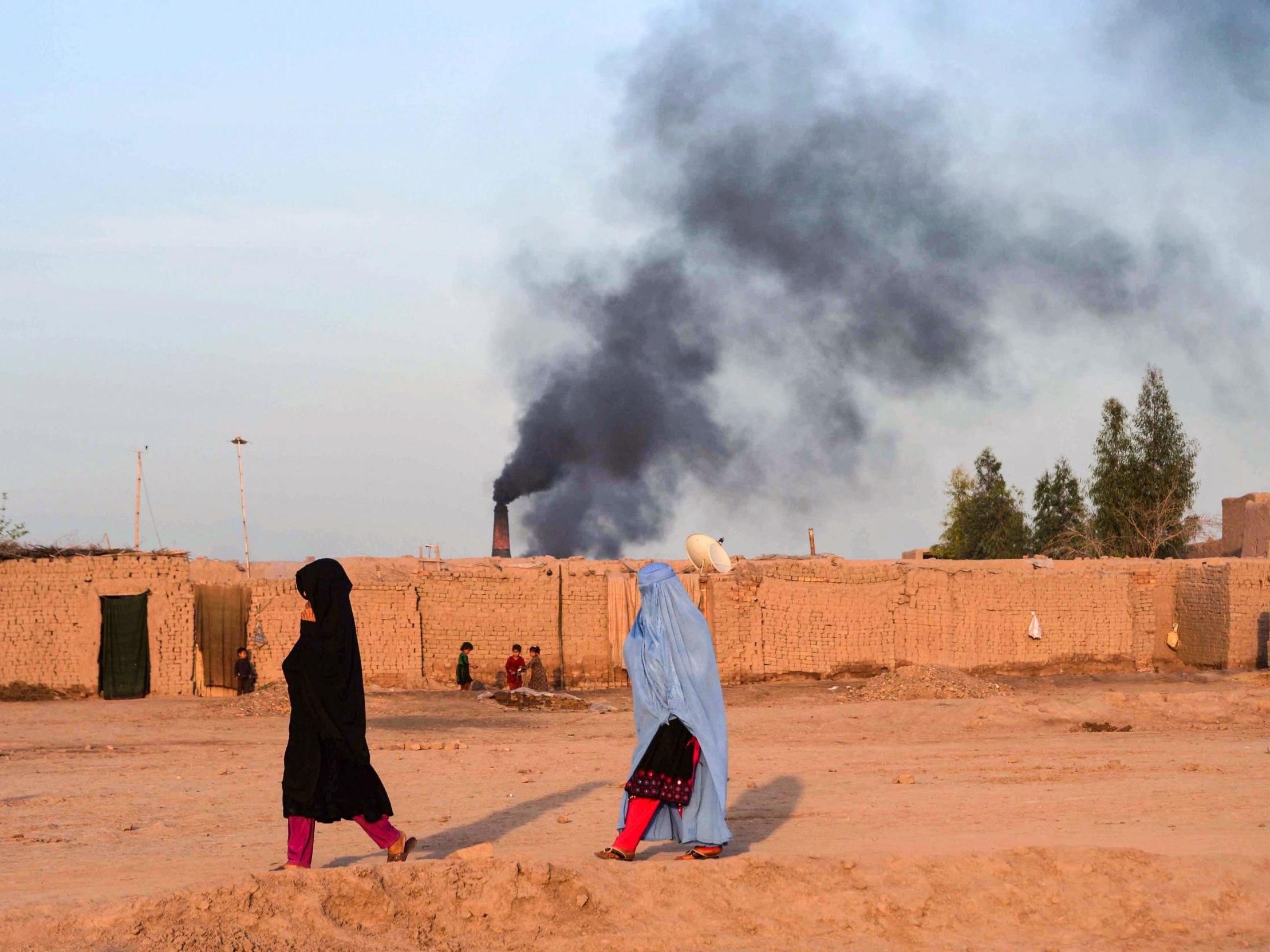 Afghanistan attack: Child suicide bomber kills five at wedding and injures 40
A 13-year-old boy has blown himself up in a suicide bombing at a wedding in eastern Afghanistan's Nangarhar province, killing five people and injuring 40, local officials said.
The child set off his explosives early on Friday at the home of Malik Toor, a pro-government militia commander, police official Fayz Mohammad Babarkhil said.
Mr Toor died in the attack and officials said he was the likely target of the bomber.
"ISOCountryGroups": "euro": [ "at", "be", "cy", "ee", "fi", "fr", "de", "gr", "ie", "it", "lv", "lt", "lu", "mc", "mt", "nl", "pt", "sk", "si", "sm", "es", "va" ], "uk": [ "gb" ], "us": [ "us" ]
"inline-prompt-experiment": "variants": "1": 33.4, "2": 33.3, "3": 33.3
We'll tell you what's true. You can form your own view.
From
15p
€0.18
$0.18
USD 0.27
a day, more exclusives, analysis and extras.
The local governor's spokesperson said 40 wounded men and women were rushed to hospital, while local residents said 10 people were killed.
Pro-government militias often work with overstretched Afghan security forces to prevent territories falling into the hands of the Taliban and Isis fighters.
The attack took place in the Pacheragam​ district of Nangarhar province, where Isis is headquartered and the Taliban also has a strong presence.
No one has taken responsibility for the attack.
In recent years Isis have carried out a series of suicide bombings and attacks on government offices, schools and aid groups in the province's main city, Jalalabad.
On 29 June, Taliban militants killed 26 members of a pro-government militia in north Afghanistan, as the seventh round of peace talks with the US were set to begin in Qatar.
The peace talks were described as "make or break" by one US official, but Taliban spokesperson Zabihullah Mujahid refuted the impact of the June attack on peace discussions.
"We will continue to fight against the foreign and Afghan forces until a peace deal is signed," he said.
Additional reporting by agencies
Comments
0 comments