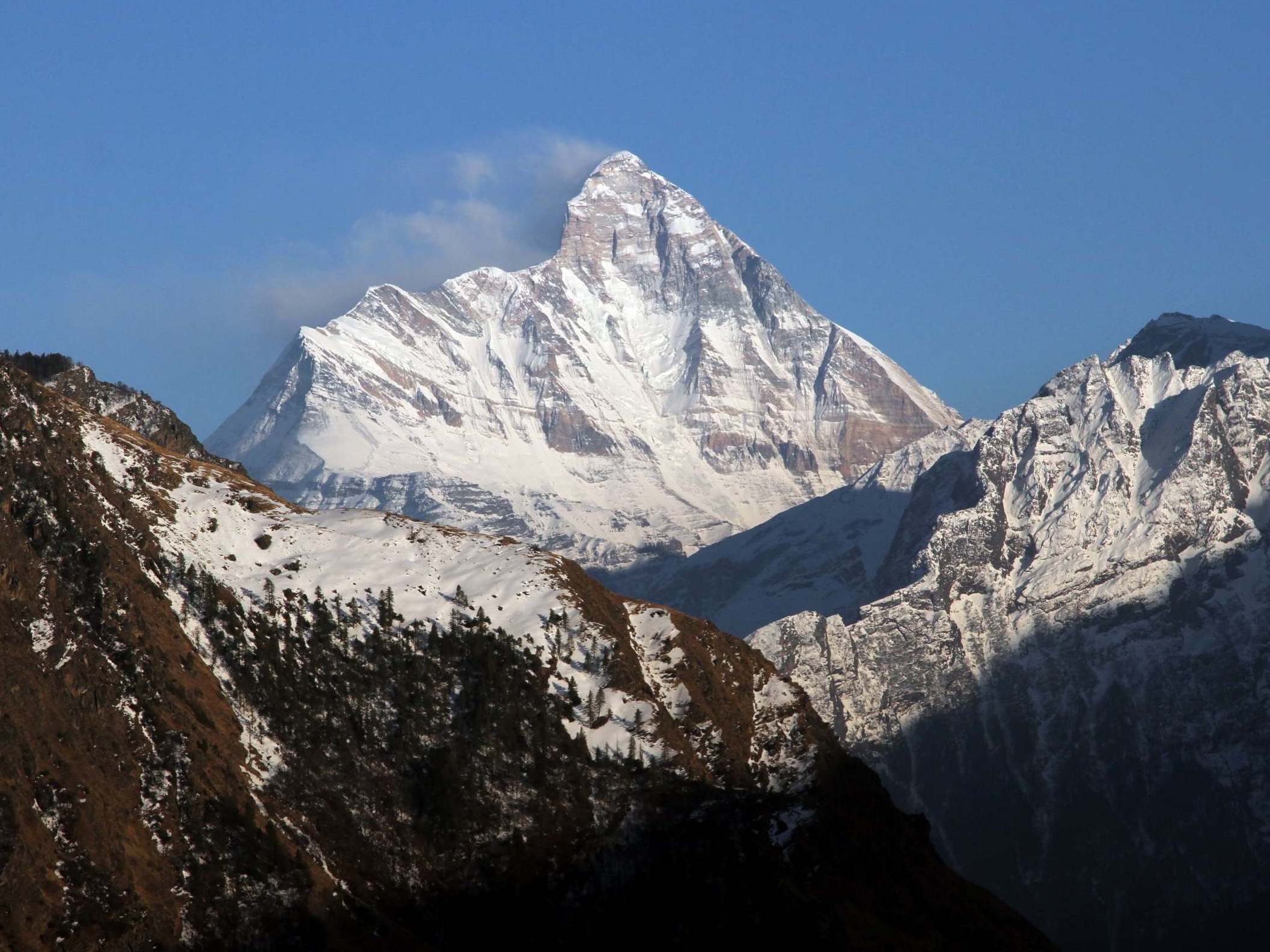 Footage reveals last moments of three British climbers who died on Himalayan mountain
Video footage of the last moments of climbers killed in an avalanche in the Himalayas has been discovered – and officials describe it as "mesmerising".
The clip, taken by an activity video camera, shows the four Britons, two Americans, an Australian and their Indian guide carefully picking their way along a narrow ridge towards a snow-capped peak.
The climbers are roped together in bright sunlight on a peak at 5,800m (19,000ft). Wind can be heard in the audio.
"ISOCountryGroups": "euro": [ "at", "be", "cy", "ee", "fi", "fr", "de", "gr", "ie", "it", "lv", "lt", "lu", "mc", "mt", "nl", "pt", "sk", "si", "sm", "es", "va" ], "uk": [ "gb" ], "us": [ "us" ]
"inline-prompt-experiment": "variants": "1": 33.4, "2": 33.3, "3": 33.3
We'll tell you what's true. You can form your own view.
From
15p
€0.18
$0.18
USD 0.27
a day, more exclusives, analysis and extras.
The mountaineers had been trying to scale the Nanda Devi peak, India's second-highest mountain, in May when tragedy struck.
Seven bodies of the eight-strong team were retrieved last month, and on Saturday, those of three of the four Britons were handed over to British High Commission officials, an Indian official said. 
The fate of Martin Moran, who led the expedition, is still not known, officials say. The search for him was called off because of poor weather. 
Indo-Tibetan Border Police who were searching the area where the bodies had been found discovered the recording device buried in the snow.
"The GoPro was proved to be like the black box of an aircraft giving an insight into the last few moments of the climbers," said police deputy inspector general APS Nambadia.
"It was mesmerising for us to see the footage."
Vivek Kumar Pandey, a police spokesman, said: "They were crossing a very dangerous ridge. The snow cornice must have given away because of their weight, triggering an avalanche."
Mr Moran, originally from Tyneside, became a mountain guide in 1985 and set up a mountaineering company with his wife, Joy.
Comments
0 comments