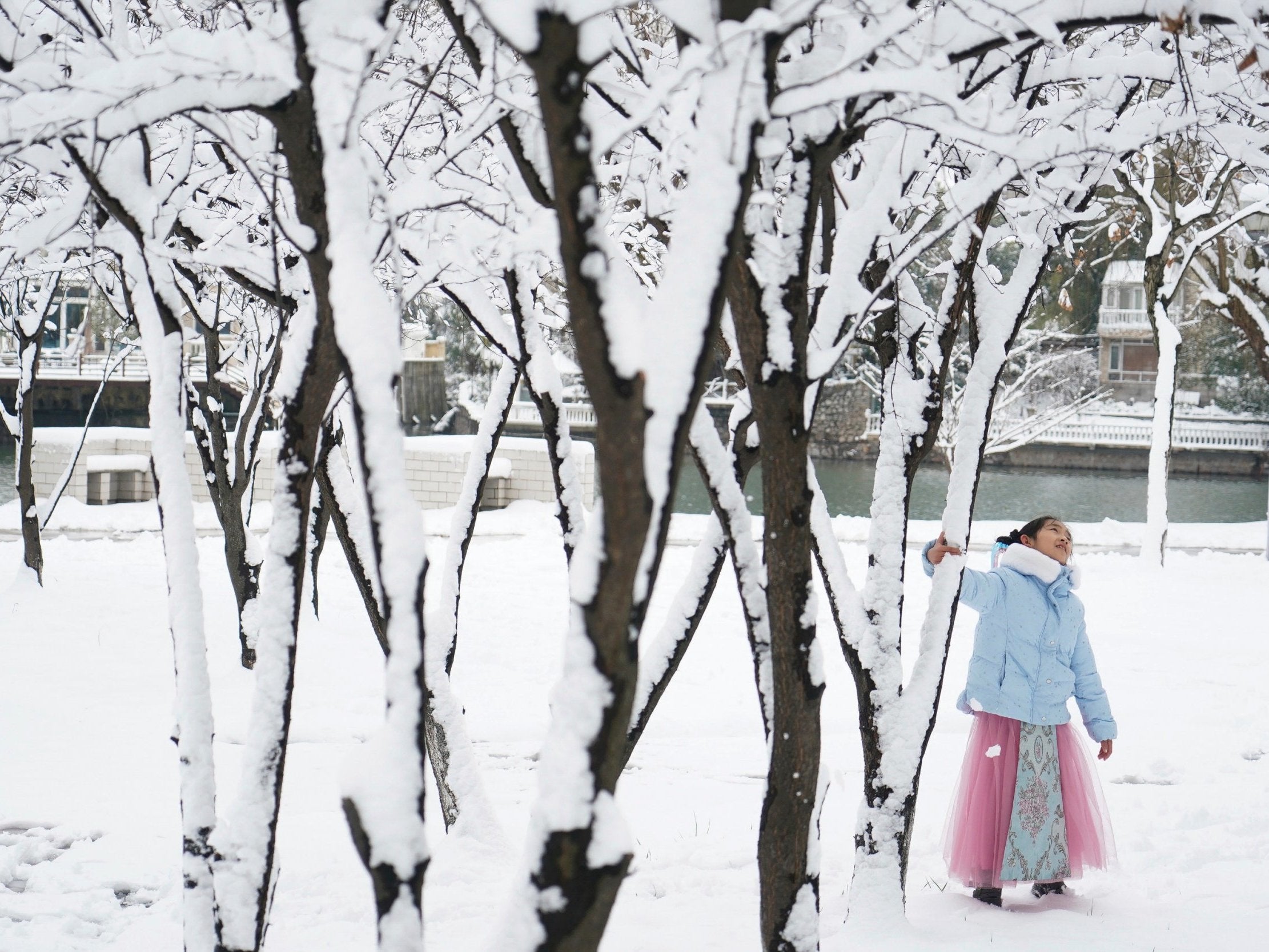 Thousands of livestock have been killed after heavy snow and blizzards hit Tibetan areas of western China.
The official Xinhua News Agency said local authorities had sent veterinarians, medicine and animal feed to the hard-hit areas in Qinghai Province's Yushu Tibetan Autonomous Prefecture. 
Disaster-hit villages in the area are above 5,000m and workers were seeking to clear roads covered in up to 45cm of snow to ensure the delivery of supplies.
Join Independent Minds
For exclusive articles, events and an advertising-free read for just
£5.99
€6.99
$9.99
a month
Get the best of The Independent
With an Independent Minds subscription for just
£5.99
€6.99
$9.99
a month
The gruelling task has been made more difficult by high winds and drifting snow. 
Tibetan villagers in the area depend heavily on livestock, mainly Yaks, goats and sheep, for their livelihoods and to feed their families. 
Drapa Sum, director of the health center in Gyeldo County said: "Villagers were relieved to see doctors and vets come to their rescue."
Tibet, which is home to some of the world's tallest mountains, including Mount Everest, gets bitterly cold in the winter.
Harsh winters are routine in the Himalayan region that long fell within Tibet's traditional borders.
In the capital Beijing, only light snow fell although temperatures dipped below freezing.